I subscribe to very few blogs by e-mail...My inbox is overflowing without adding any more to it! (
one reason for not posting lately, sorry!
) But Indie Fixx is one of my exceptions! I get my daily dose of "indie life" to "inspire, entertain and inform me" from "indie like a foxx",
Jen Wallace
! Her stylish and beautiful blog has everything I love about the indie world! Creative ideas, articles, resources, and amazing PHOTOS! Jen's posts are full of high quality, well composed product photos, that I truly envy and aspire to create myself! Her love of photography is common knowledge to her readers that enter her "Weekly Photo Challenge". She appreciates and, sometimes, rewards a good pic! The
Weekly Photo Challenges
are a new feature calling for readers to upload photos around a particular theme to the
Indie Fixx Flickr Group
.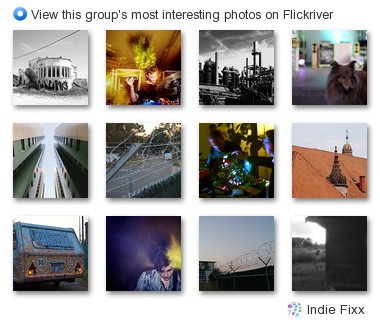 The Indie Fixx challenge this week is: Sharing! And she's offering a prize! One winner will be chosen to win a copy of
Craft-In: 12 Project Booklets for Your Own Crafty Gatherings
, edited by Kathleen McCafferty (Lark Books) as well as a necklace & earrings set made from one of the projects featured in the book.
So join in the fun and follow
'Indie Fixx'
for your own daily dose of Indie! Get something you'll actually look forward to in your Inbox, or should I say:
Indieboxx?